Telemedicine is alive and well at The Doctor's House
Hello everyone, I trust that you are all doing well and staying safe!
When the COVID-19 situation started one of my concerns was how to continue to provide the same high level of care while keeping my patients safe. Thankfully policy changes allowed TDH to implement HIPAA compliant telemedicine visits very quickly and I am now able to see you via secure technology from TDH in the comfort of your own home.
I am very happy to report that we have not lost any members of the TDH family to COVID-19, and that includes elderly patients and many who are immunocompromised. The few who have tested positive have been asymptomatic or had a very mild case. I feel that this good news is the result of working together with you, my patients, in ensuring optimal health by focusing on keeping yourself well with diet and exercise, practicing good mental health habits such as mindfulness, and strengthening your immune system with Vitamins D, C, Zinc and other supplements.
PATIENTS ARE STILL WELCOME TO IN-PERSON VISITS
My initial fears were that patients may not be able to come into the practice because of social distancing guidelines, however, that has not been the case. At The Doctor's House we have increased safety procedures that make it possible for us to continue to safely see patients in-person.
Our enhanced procedures include:
We are allowing only one patient will be in the lobby at one time.
Patients are asked to come in the main door but leave through a back door so patients do not "leave a footprint".
We are asking each patient to wear a mask.
We have instituted additional rigorous cleaning protocols.
There are still patients who are dealing with issues where clinic visits are a necessity such as back pain, injuries etc. I have even had quite a number of new patients come for an in-clinic visit. We conduct the initial interview through telehealth, and then have the patient come in for a lab only visit. When the lab results are in we set up a second telehealth visit to discuss next steps and suggested treatments.
TELEHEALTH VISITS HAVE BEEN WELCOMED BY ALL PATIENTS EVEN THOSE AGE 80+
One thing that I have been very proud of is how patients of all ages have adapted to telehealth. Septuagenarians and even octogenarians have been truly been troopers in figuring out how to conduct appointments from their homes and use technology to their best advantage. We have used virtually every type of platform possible to do video and telephone visits including Zoom, WhatsApp, FaceTime, etc. If patients have any technological problems, they call us and I walk them through the process personally. It is so gratifying to have them say "Oh my goodness I can see you on the computer…Hi!!!"
My mission has always been to make patients empowered partners in their own health and this pandemic situation has proved that they are up to the task.
TELEHEALTH VISITS ARE ALSO GOOD FOR MENTAL HEALTH
Another thing that has happened with COVID-19 is that it has hit many older patients very hard. Some are confined to their assisted living communities and are not allowed personal visits from their families. I actually have had many mental health visits with patients.
As part of a virtual mental health visit, I check in with them as often as their symptoms dictate to ensure proper care. Every appointment doesn't have to be about hypertension or a specific medical issue. The goal of a mental health visit is to check in and offer support to improve a patient's coping skills. I want all patients to know that their doctor is "here". These check-in visits are known to help reduce anxiety and help with depression issues.
I am trying hard to continue to be available for patients in any way that I can. We are going through difficult times but what makes it more bearable is that we are all in this together.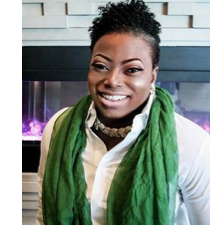 Remote Medical Care Program for Medicare Patients is coming soon!
I am very excited to announce that we are in the process of developing a new program devoted to Remote Care/at Home Vital Sign Monitoring. The goal will be to offer assistance with social and health related needs and to remotely monitor vital signs such as blood pressure, weight, and pulse so we can quickly detect any problems before the patient might even be aware of them. This program has been proven to help seniors in improving their quality of life and extending their ability to live independently.
Vitamin D now identified as cutting-edge care for your immune system.
At TDH we cut that edge a long time ago. You have all heard me talk about how important Vitamin D is for the immune system. Yes, even though some have "rolled their eyes at me" during my Vitamin D speeches. I find it heartwarming when these same patients come back and say, "Thank you, you told me how important it is to be Vitamin D sufficient and I am really glad that I listened!"
Taking Vitamin D in addition to sensible daily sun exposure is especially important during this pandemic. A recent study done in China demonstrated that 96% of patients who had a Vitamin D level at 30ng/ml and above were asymptomatic or had very minor symptoms of COVID-19. Patients with levels below 30ng/ml who tested positive for COVID-19 experienced severe or critical/fatal outcomes. Our standard at TDH is to keep patients at a blood level between 50 to 70 ng/ml which is optimal to ensure a healthy immune system.

You are doing yourself a favor by taking Vitamin D because there are so many other benefits including lowering your risk of:
Osteoporosis
Breast cancer
Colon cancer

Heart disease
Arthritis
Autoimmune disease

Thyroid disease
Type II diabetes
High blood pressure
What's not to love? It's easy to take a Vitamin D supplement in order to raise your blood levels to acceptable limits, especially since it is very difficult to get enough Vitamin D from your diet and sun exposure alone.
But remember too much Vitamin D can be harmful so please be sure to check in with me before starting supplements. We will determine your base line levels and monitor you to keep you in the recommended range.
Just for fun, Google "COVID-19 and Vitamin D" to read more and as always call the office with any questions; we are always here for you!
CLICK HERE to send us a message or to request an appointment